Get Off the Beaten Path: 4 Unique Places to See in California
California, the Golden State is known for many great things, including its year-round sunny weather, breathtaking mountain and coastline scenery, and of course, being famous for producing the most number of NBA stars. Maybe that's why Californians generally love basketball and the fans are always enthusiastic about the NBA and NCAAB picks, March Madness and stuff like that.
Beside basketball stars, there are other things to learn about or see in California such as the glamour and glitter of Hollywood and the magnificent Golden Gate Bridge. However, in this article, we will discuss four offbeat places you must discover on your next trip to the Golden State.
Santa Ynez Valley, Santa Barbara
This is the place to go if you're searching for a wine-themed excursion with a relaxed ambiance and an incredible variety of wines. The climate is cold and foggy in the west, whereas it is pleasant and dry in the east. So, there are smoky Syrahs, silky Pinot Noirs, and buttery Chardonnays which flourish in cooler temperatures, and earthy Bordeaux and peppery Zinfandels which thrive in warmer areas. The region provides a fantastic tour through its offerings of variety of wines which are reasonably priced, making for a great experience.
Capitola, Santa Cruz County
Capitola is a short drive from Santa Cruz and is well worth a visit if you're in the region. You could end up spending a few days here due to the abundance of entertainment. Capitola, the Pacific Coast's oldest beachfront resort, began as 'Camp Capitola' in 1876 and has since grown into "Capitola by the Sea," a holiday destination with a 160-room hotel. The distinctive and colorful Venetian Court is a sight to behold, and you can enjoy and photograph it from the beach.
Muir Woods, San Francisco
When the mountains beckon, and you must go, just know that California boasts of an abundance of stunning state parks. The Muir Woods park is named after and dedicated to John Muir, the famous conservationist and founder of national parks. You can walk among ancient redwoods and choose hiking trails that zigzag beneath the tree canopy. It is entirely off the grid, providing the ideal opportunity to disconnect from civilization and reconnect with nature.
Glass Beach, Fort Bragg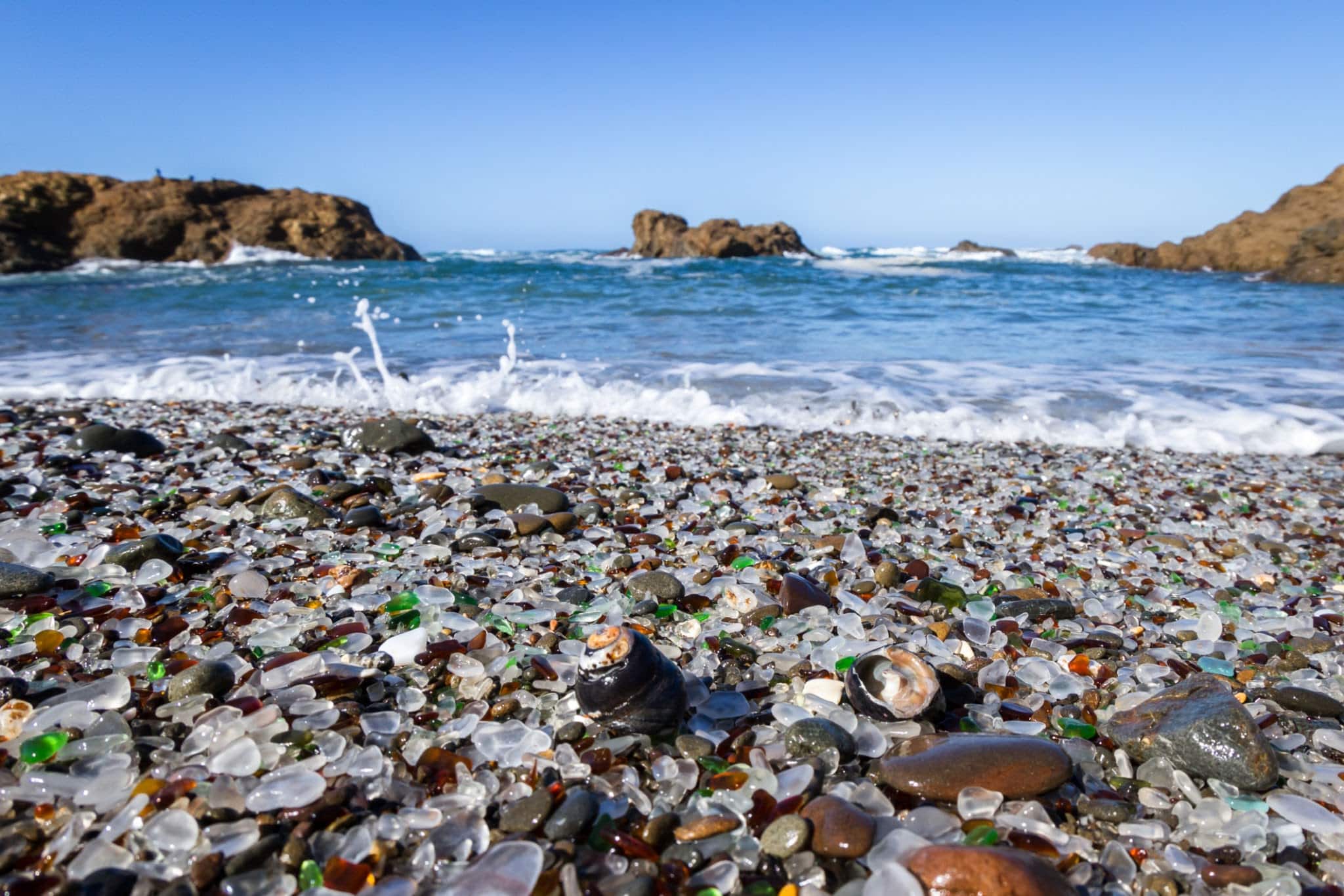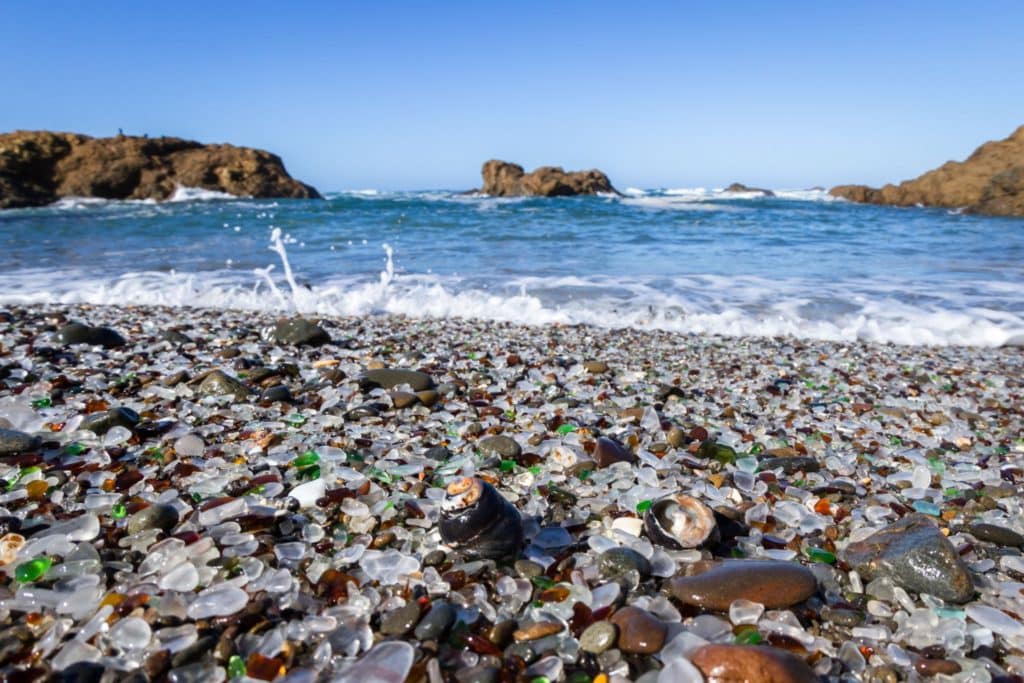 Glass Beach is a lovely place on the Mendocino Coast near Fort Bragg. The beach is covered with little bits of glass smoothed out by the eroding impact of the water, giving it a brilliant and dazzling visual, as the name suggests. In the early twentieth century, it was a dumping ground where the local inhabitants disposed of their rubbish which included a lot of glass. It is now spotless and safe, and what used to be a dumping place has become one of California's most uncommon sights.